by

Press Pause Radio
|
Posted on

Tuesday, October 19, 2010
| |

Post a Comment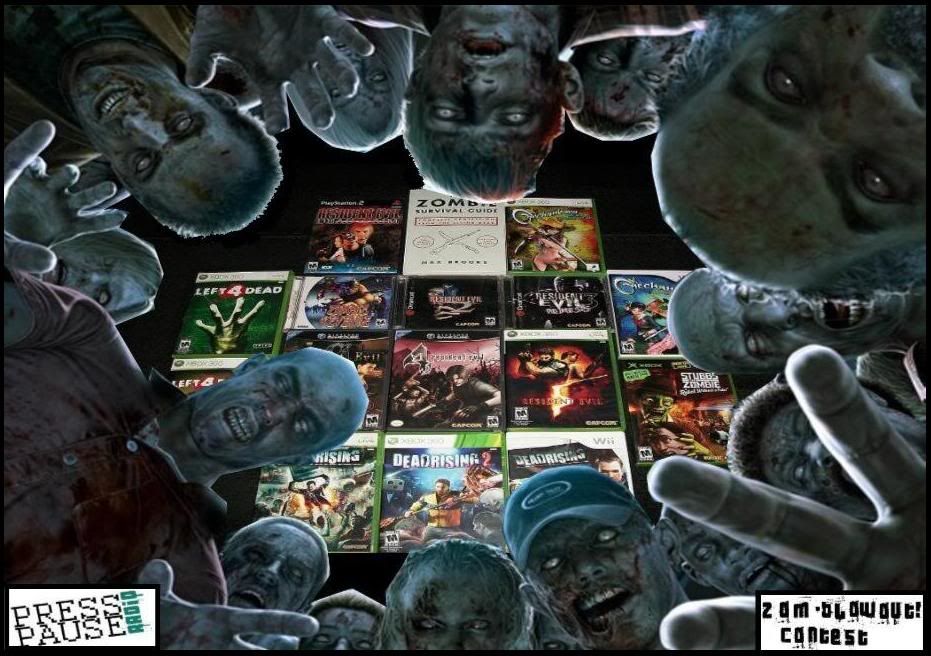 So with our new episode on the Horizon for our ZOMBIECast this weekend, we're feeling really generous, it might be looming Halloween holiday that makes us feel great or for the fact that we were really stoked on this upcoming episode! we're giving away to ONE lucky winner a Zombie game bundle including the following games Resident Evil: Dead Aim, Resident Evil 0, Resident Evil 2, Resident Evil 3, Resident Evil 4, Resident Evil 5, Zombie's Revenge, Onechanbara Bikini Zombie Slayers, Onechanbara Bikini Samurai Squad, Stubbs The Zombie, Left 4 Dead, Left 4 Dead 2, Dead Rising, Dead Rising 2, Dead Rising:Chop Till You Drop & the Zombie Survival Guide written by Max Brooks! so fifteen awesome games & an incredible book, how do you get in on this offer you ask? well here's how!
All you have to do is listen to the show & give us some reviews on iTunes or Zune! we'll check our reviews & at the end of the show we'll announce the winner based on how awesome or creative their review was! click on the links or go do so! we'll be running the contest for a while & we'll keep you all updated at the site & on the show! check the Twitter feed on the show as well & again, just submit a written review on iTunes or Zune & you're considered entered into the show!
P.S. for all of those awesome listeners who have already written a review, we'll be nice & automatically enter you guys! enjoy the contest yo!
in

Articles