by

Press Pause Radio
|
Posted on

Sunday, September 19, 2010
| |

Post a Comment
If you're a fan of Nintendo's iconic Italian plumber, there's a good chance you've wanted to see a remake of Super Mario All-Stars on the Wii's Virtual Console. Don't get me wrong, there's nothing like the satisfaction of using cartridges on an archaic system, but this doesn't change the fact that most folks don't have access to these units anymore, and that fishing around for "abandonware" can be highly annoying if you're not naturally into retro game hunting. And yes, there's obviously more money in releasing individual titles for five bucks a pop, but time has passed, we've downloaded our favorites out of the bunch - we're still hungry for more nostalgia. Who else can remember the excitement of hearing Nintendo was releasing an enhanced 16-bit version of every classic Mario game on a single SNES cartridge?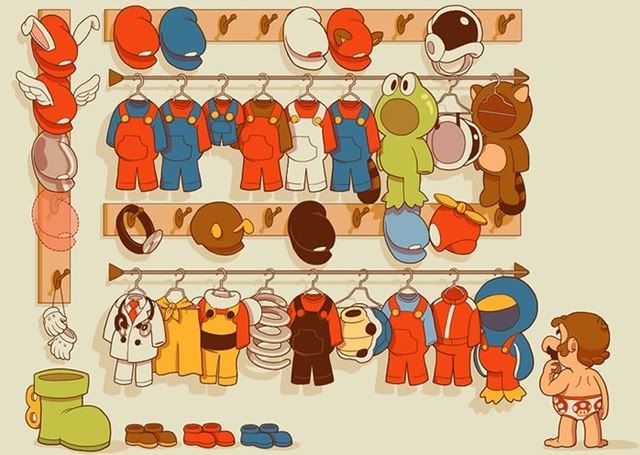 It's felt like an eternity, but it looks like Nintendo will be answering the prayers of many hungry gamers. We were excited to learn that a 25th Anniversary Collection of Super Mario Bros. was announced to hit stores in Japan as soon as the 21st of October. That's right, all four classic Mario games enhanced with 16-bit graphics - this is the classic Mario compendium we've all been screaming for. The best part is that Instead of a download on the Virtual Console, we'll have ourselves a nifty collection on a physical disc, in a limited edition box with a history guide devoted to the life and development of the franchise. Fans who get a hold of this set will also be treated to a musical soundtrack including songs from Super Mario Galaxy 2.

One can only wonder what else they could have done with a little bit of time. For example, imagine a remake of the original Mario games with the graphics of New Super Mario Bros. for the Wii. Another possible idea would be to make multiple volumes containing different Mario games aside from the obvious classics. It's Nintendo we're talking about here, so we could probably pull ideas out of our 8-bit asses all night. Most people might see this as another opportunity for Miyamoto and Iwata to "print money", but as a long time Mario fan myself, I see it as the perfect addition to any classic gamers library. Even the history book and soundtrack CD are enough to make this package an appealing piece of pixel infested bliss in a box. For now we'll just have to cross our fingers and hope this anniversary collection quickly makes its way to other regions including North America, Europe and Australia.
in

Articles