by

Press Pause Radio
|
Posted on

Sunday, October 3, 2010
| |

1 Comment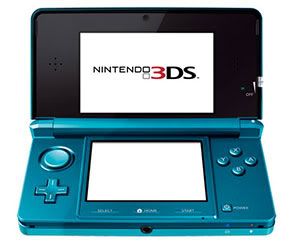 We've all been eager to hear updates regarding Nintendo's newest piece of hot, sexy awesomeness - the 3DS. Yeah we know, you're still depressed about that whopping $300 price tag, an amount you might as well use on an Xbox 360 or Playstation 3 if you haven't picked one up already. Let's just set this injustice aside for a minute and discuss something more juicy (and we aren't talking about a retro Starbusts commercial).

Remember Before Crisis: Final Fantasy VII, the exclusive mobile prequel in Japan? Though not officially announced, there's a chance we may experience it on the 3DS. According to claims on Andriasang, Square Enix Producer Hajime Tabata recently stated (via Twitter) "If I were to make something for the 3DS, I suppose it would be a remake of Before Crisis Final Fantasy VII. I'd redo the scenario structure and game design for the 3DS. I think I'd like to make an action RPG BCFF7 where a large number of Turks players play simultaneously."


Tetsuya Nomura and Yoshinori Kitase have also expressed interest in working on a remake, making it more of a potential reality to come. Tabata also claims that outside of his current endeavors, including The 3rd Birthday (PSP) and Final Fantasy Agito XIII (PS3), his next project will probably be a High Definition title, meaning a 3DS Before Crisis would still be pretty far off. Regardless of how many months or years we'd have to wait, it's still pretty nice to imagine a legion of ShinRa Turks charging into an epic battle on a portable Nintendo console - in 3D.
in

Articles