by

Press Pause Radio
|
Posted on

Monday, September 7, 2009
| |

Post a Comment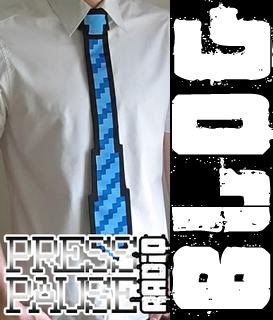 Greetings,
So you may or may not already know that I am currently co-hosting a podcast called Press Pause Radio. If you have checked it out, thank you very much for the support. If not, you can find the episodes on iTunes, or on our website at http://www.presspauseradio.com. you can also contact us at our Myspace, 1up, & Twitter.
The purpose of this message has to do with our newest episode, which is about video game collecting. Do you have an extensive video game collection? Have you acquired multiple collectors editions and hard to find titles, or imports? Own many systems old and new? We at Press Pause Radio would love to hear about it. We are currently trying to establish a community within the site and podcast, and you are all enthusiast friends of mine.
What I would like to do is have a post on the website along with our next podcast that features the community's collection. If you have pictures or stories about your collection, please feel free to share by sending them through this site, or my email andrewhandshoe@gmail.com.
Thanks for your time, and I hope that you check out the site. We are currently re-designing the site and will have a message board coming soon. Thanks again!