by

Press Pause Radio
|
Posted on

Tuesday, November 17, 2009
| |

Post a Comment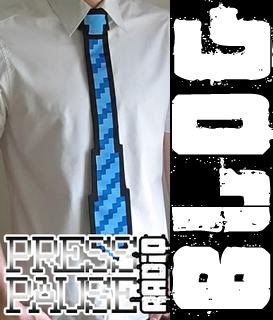 So As I am also finishing the QCF do I start to realize that I also haven't really posted up the episodes for that we have recently done hahahaha both of them! so as a quick synopsis of whats been done for those of you have not gone & listened to the episodes on iTunes here's a quick run through...
In Episode#10 we decided to take a look at the dying Survival Horror Genre back around the time of Halloween & special guest starred a knowledgeable Gamestop employee & comrade Kevin! covering the history & the introduction of the Genre we also looked into what's exactly contributed to it's slow decay & how one of the main stays of the Survival Horror Genre Resident Evil, has become really anything but Survival Horror, anyways tune in & comment your thoughts on Survival Horror & where you see it going?
Now jump starting back to current affairs in the recent Episode#11 we discuss the impact that two unlikely yet amazing cultures have impacted each other & how there alliance in many different ways has helped contribute to the accessibility of both of them, being the Video Game & art culture. How they Intertwine, & how pay tribute to the modern artists of our Time like Alex Pardee & the Exhibit even "I am 8-Bit". Please check us out, Comment & then subscribe to us on iTunes & submit some reviews! also another shout out our friends "Those Gaming Guys" give them a listen to real quick, real soon as they are also on iTunes, & Zune as well as 1up!
So Yeah that's my really quick & really lazy update on the episodes that I haven't posted before, check 'em out! & thanks for listening, look for Episode#12 coming out this weekend!
in

Podcast